Setelah diumumkan oleh Nintendo pada awal bulan ini, akhirnya para Gamer bisa mendapatkan gambaran lebih jauh mengenai prekuel The Legend of Zelda: Breath of the Wild yang berjudul pada Hyrule Warriors: Age of Calamity pada Minggu (27/9).
Lewat acara virtual Tokyo Game Show, produser Yosuke Hayashi dan Masaki Furusawa dari publisher game Koei Tecmo membagikan trailer baik cinematic maupun gameplay untuk game ini.
Seperti yang sudah diketahui sebelumnya, game Hyrule Warriors: Age of Calamity mengangkat latar 100 tahun sebelum kejadian di Breath of the Wild.
Dalam game ini kita akan mencari tahu mengenai kisah Link sebelum tertidur dan juga tokoh-tokoh penting yang berjuang mempertahankan Hyrule dari serangan Calamity Ganon.
Pada trailer cinematic-nya kita akan dibawa berkenalan lebih jauh dengan empat sosok penting yang membantu Zelda dan juga Zelda dalam mempertahankan Hyrule.
Keempat orang yang bergelar Champions tersebut adalah: Mipha sang Zora Champion, Daruk sang Goron Champion, Urbosa sang Gerudo Champion dan juga Revali sang Reto Champion.
Dalam trailer berdurasi 2:25 tersebut kita melihat alasan dan juga motif dari masing-masing Champion yang membantu Zelda dan juga Link.
Baca juga: Kejutan, Nintendo Tiba-tiba Rilis Game Kirby Fighter 2
Gameplay dari Hyrule Warriors: Age of Calamity
Tidak hanya menampilkan bocoran cerita, untuk pertama kalinya Koei Tecmo membagikan cuplikan gameplay dari game Hyrule Warriors: Age of Calamity.
Dalam trailer berdurasi 13:48 yang berfokuskan pada karakter Link dan juga Impa muda ini kita bisa melihat seperti apa pertarungan berlangsung dalam game ini.
Seperti yang sudah bisa diduga tampilan pertarungan dalam game ini tampaknya diinspirasi dari sistem pertarungan dalam seri game Dynasty Warrior yang juga merupakan game buatan Koei Tecmo.
Dengan gameplay ala hack and slash kini Link akan mengalahkan puluhan musuhnya dengan Berbagai gerakan kombo sepeti dalam game Dynasty Warrior.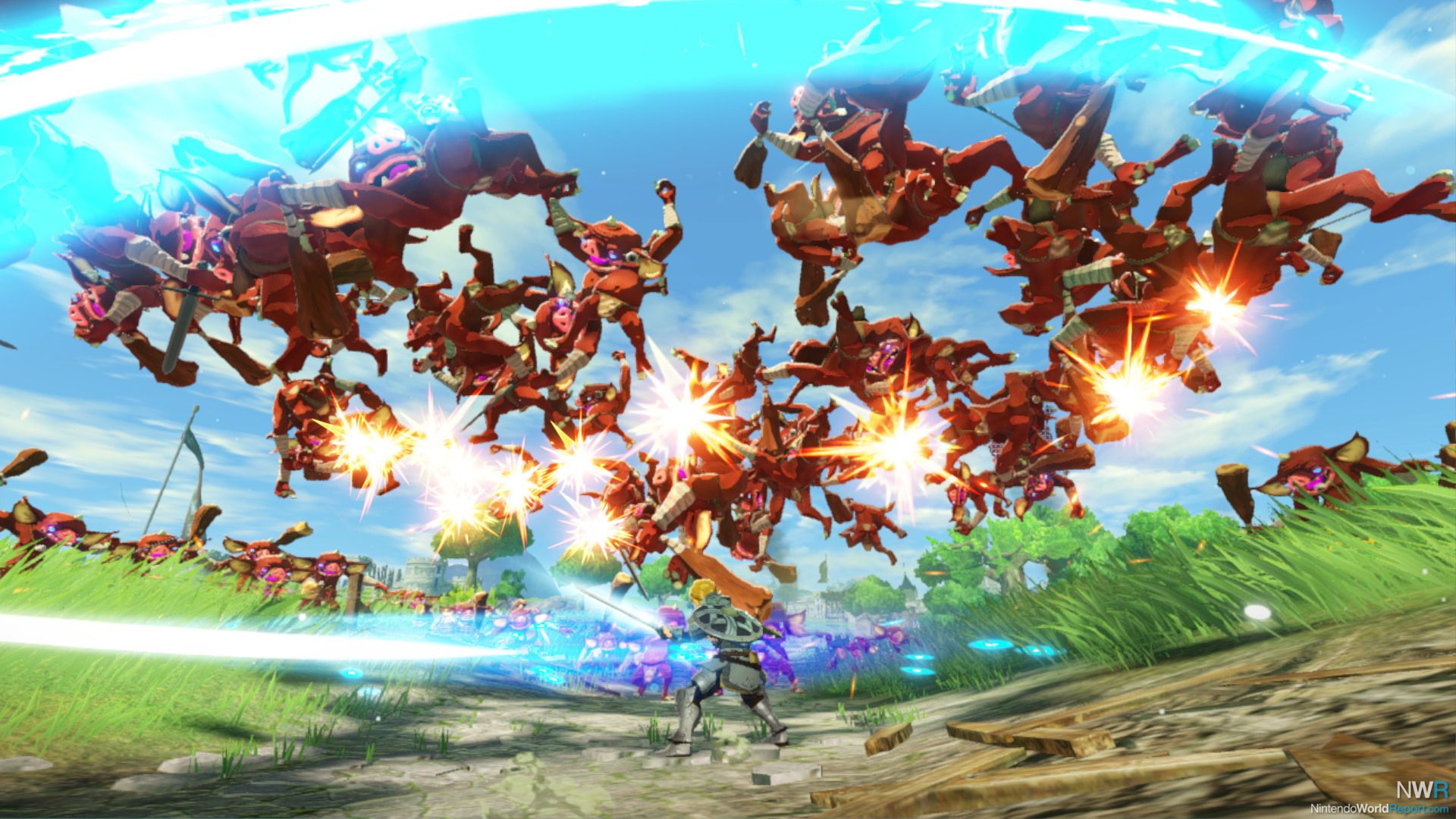 Namun hal di atas bukanlah yang buruk karena metode pertarungan yang dihadirkan oleh Tecmo dalam game ini merupakan sebuah peningkatan dari seri game Zelda sebelumnya.
Walaupun mengusung metode pertarungan baru, Tecmo tetap mempertahankan beberapa elemen dan juga visual ala Breath of the Wild yang mengingatkan kita bahwa game Hyrule Warriors: Age of Calamity adalah sebuah game prekuel.
Baca juga: Nintendo Memberhentikan Produksi Nintendo 3DS
Akan Segera Rilis pada 20 November
Jika kamu sudah penasaran bagaimana game Zelda dengan sentuhan Dynasty Warrior ini kamu tidak perlu menunggu terlalu lama karena game ini akan dirilis pada tanggal 20 November nanti.
Seperti game-game eksklusif Nintendo lainnya di Nintendo eShop Regional Amerika Serikat game ini dibanderol dengan harga $60 atau setara dengan Rp895.000.
Harga versi fisik dari game ini di Indonesia mungkin akan lebih murah dari versi digitalnya namun para Gamer harus menunggu beberapa hari sebelum versi fisik game ini masuk ke Indonesia.
Jika kamu sudah tidak sabar untuk memainkan game ini di hari pertama perilisannya, Pre-order game ini juga sudah dibuka di Nintendo eShop.
Kira-kira apakah game ini akan berhasil melanjutkan kesuksesan Breath of the Wild ya? Tuliskan pendapat kamu di kolom komentar di bawah ya.
Baca juga: Memilih MicroSD yang Baik Untuk Nintendo Switch
Untuk artikel menarik lainnya, Gamers dapat cek di sini