Monster Hunter Stories membawa warna baru untuk seri legendaris ini. Beralih dari tema berburu monster, Capcom menghadirkan formula baru, berinteraksi dengan monster dari seri ini.
Element mengoleksi dan bertarung bersama monster ini membuatnya mirip dengan seri serupa yang kita semua kenal dan jauh lebih populer, yaitu Pocket Monster alias Pokemon.
Alasan ini pula yang mungkin menjadi alasan mengapa game ini dirilis untuk Nintendo 3DS, konsol dimana Pokemon menjadi tuan rumah untuk genre creature collecting ini.

Tapi apa daya, ketika tanggal perilisan game ini, September 2016 di Jepang, berdekatan dengan perilisan judul terbaru Pokemon, Sun and Moon di bulan November.
Perilisan untuk versi western nya di 2017 sendiri juga kembali digagalkan oleh Pikachu dan kawan-kawan dengan perilisan Ultra Sun dan Ultra Moon di tahun yang sama.
Walaupun mendapatkan rating yang baik dari para reviewer, tapi ketika game serupa yang lebih populer sudah ada di depan mata, tidak heran bila banyak potential adopter dari game ini yang beralih ke game dengan tikus listrik dibanding judul spin-off dari game yang seri utamanya berbeda 180 derajat.
Tapi itu perkara lama di 2016 dan 2017, yang notabene sudah hampir 5 tahun lalu, dan playing field nya sekarang sudah cukup berbeda, dimana dengan Monster hunter Stories 2, Capcom punya chance lebih besar untuk setidaknya merebut sebagian pasar dari Pokemon!

Di 2021 ini, jujur mimin merasa tidakbanyak yang bisa dinantikan dari seri Pokemon. Remake Gen 4 sebagai contohnya hanya konversi dari 2D Sprites ke 3D.

Legends Arceus yang sepertinya jadi anak emas The Pokemon Company mengingat pengembangannya ditangani sendiri oleh GameFreak, masih terlihat jauh dari sempurna dilihat footage yang ada.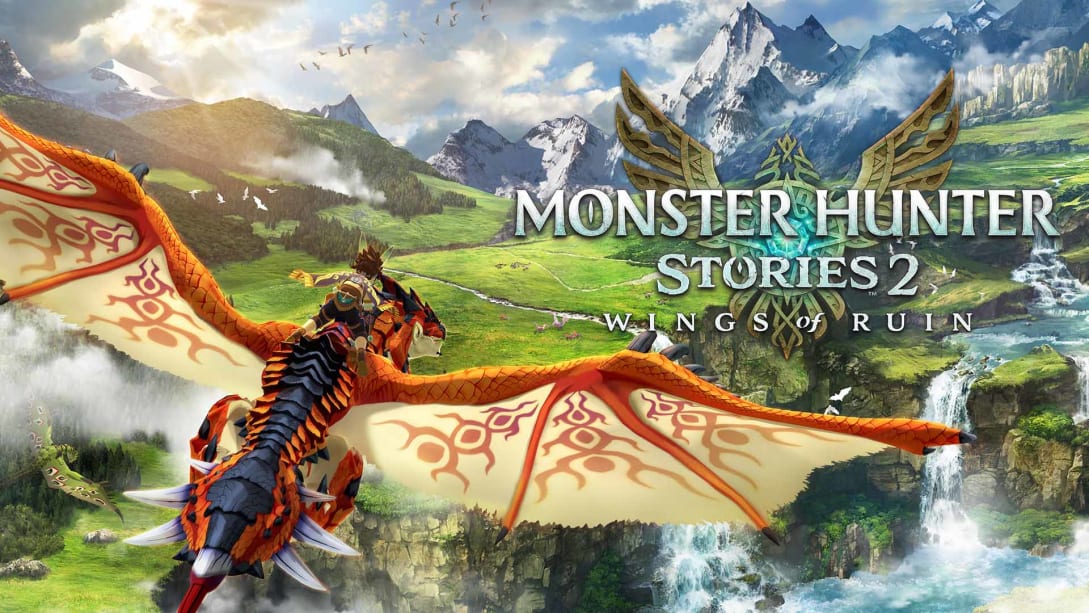 Sedangkan Monster Hunter Stories sudah memiliki banyak trailer yang mereka tampilkan dalam berbagai kesempatan tahun ini, menunjukan seberapa siap game ini dirilis dalam waktu dekat.
Selain itu, Monster Hunter Stories 2 tentunya akan menarik perhatian mereka yang ingin lebih banyak konten Monster Hunter setelah menyelesaikan MH Rise belum lama ini.
Kombinasi antara Pokemon yang belum punya apa-apa untuk ditunjukan, ditambah ombak kesuksesan Rise yang masih terasa sampai saat ini, Monster Hunter Stories 2 ada dalam kondisi idealnya untuk merebut sebagian pasar yang selama ini dikuasai kompetitornya.
Monster Hunter Rise juga punya gameplay combat yang jauh lebih mudah dimengerti, sehingga lebih mudah dimengerti oleh player yang berada di range usia lebih kecil.

Yo-Kai Watch juga sempat ingin merebut pasar Pokemon, namun style nya yang mungkin terlalu untuk anak-anak membuat pasarnya terjadi tersegmentasi.
Sedangkan Monster Hunter Rise punya kombinasi antara Gameplay yang ramah untuk anak-anak, cerita yang menarik untuk audience dewasa, membuatnya lebih mudah dipasarkan!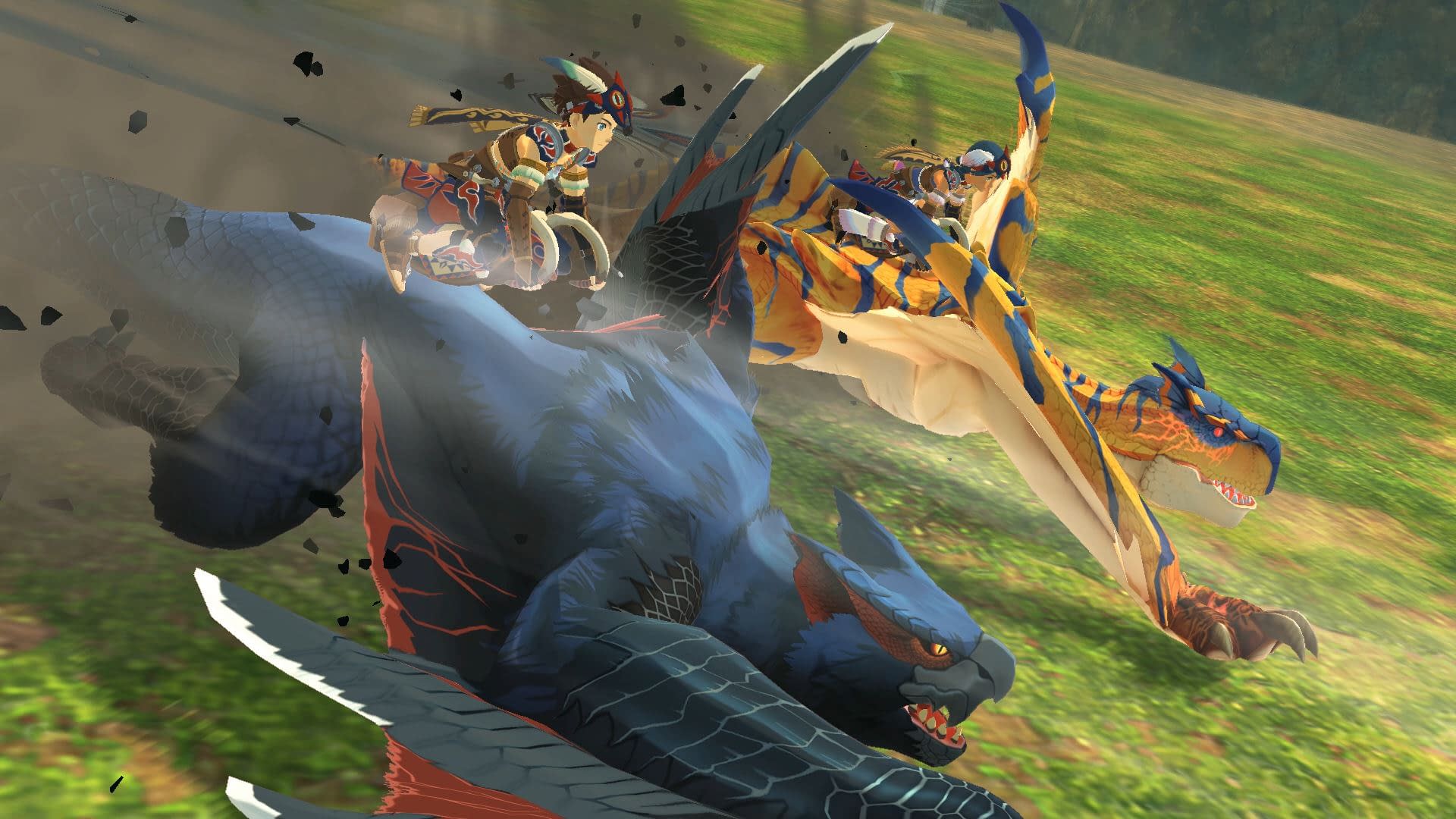 Capcom benar-benar serius untuk membuat game ini lebih sukses dari pendahulunya, dan kompetisi yang sehat antar dua judul game serupa akan selalu menguntungkan kita, player.
Kompetisi akan memancing developer untuk membuat inovasi baru, sebaliknya tanpa kompetisi, developer tidak terpancing untuk terus membuat perubahan ini karena terjebak di zona nyamannya.

Inilah yang dialami oleh Pokemon semenjak Digimon tersingkir dari kompetisi game creature collection ini, menjadi alasan mengapa judul Pokemon baru belakangan ini terkesan sangan minim inovasi.
Mimin akan selalu menjadi fans Pokemon, tapi untuk kebaikannya sendiri, mimin mau Monster Hunter Stories 2 untuk sukses juga seupaya menjadi tamparan bago franchise kesayangan mimin yang udah mulai malas ini.