Artikel hari ini gak akan membahas soal Video Game, tapi sesuatu yang juga menjadi passion lain dari mimin selain video games: Anime. (Ketahuan Wibu deh)
Ssupaya gak jomplang banget, anime yang mimin mau rekomendasikan hari ini dipilih yang punya kemiripan dengan video game yang pasti kalian gak asing dengan namanya!
Anime yang mimin maksud adalah Vivy – Fluorite Eye's Song, yang menurut mimin pribadi adalah ketika Detroit: Became Human dan NieR Automata dibuat menjadi anime!
Supaya gak terlalu panjang, mimin akan mencoba merangkum alasan mimin merekomendasikan anime ini dalam 3 point besar ya!
Seasoned Staffs behind Vivy's Anime
Siapa sih (wibu) disini yang gak kenal sama Attack on Titan? Gak bisa dipungkiri lagi kalau adaptasi anime dari manga karangan Isayama-sensei ini menjadi bagian besar dari popularitas seri ini.
Tapi seperti yang kita tahu, studio yang mengadaptasi 3 Musim pertama dari AoT, WIT Studio, bukanlah yang mengerjakan season terakhir dari anime ini.

Terus Studio WIT ngerjain project apa selepas dari AoT? Pin Pon Pan Pon! Betul! Mereka beralih mengerjakan sebuah projek anime original, Vivy – Fluorite Eye's Song!
Kita gak perlu meragukan lagi deh kemampuan studi WIT untuk meproduksi animasi yang bagus, tapi gimana dengan ceritanya?
Bukan lain adalah creator dari Re:Zero – Starting Life in Another World, Tappei Nagatsuki yang berperan sebagai penulis dari kisah Vivy ini.
Kalau kalian penggemar dari kedua seri ini, Vivy akan menjadi salah satu anime yang wajib untuk kalian tonton musim ini deh!
Interesting World focused on AI and Android
Dalam dunia yang menjadi latar anime ini, AI / Android hidup berdampingan dengan manusia dan setiap AI hanya diberikan Satu Misi / Tugas dalam hidup mereka.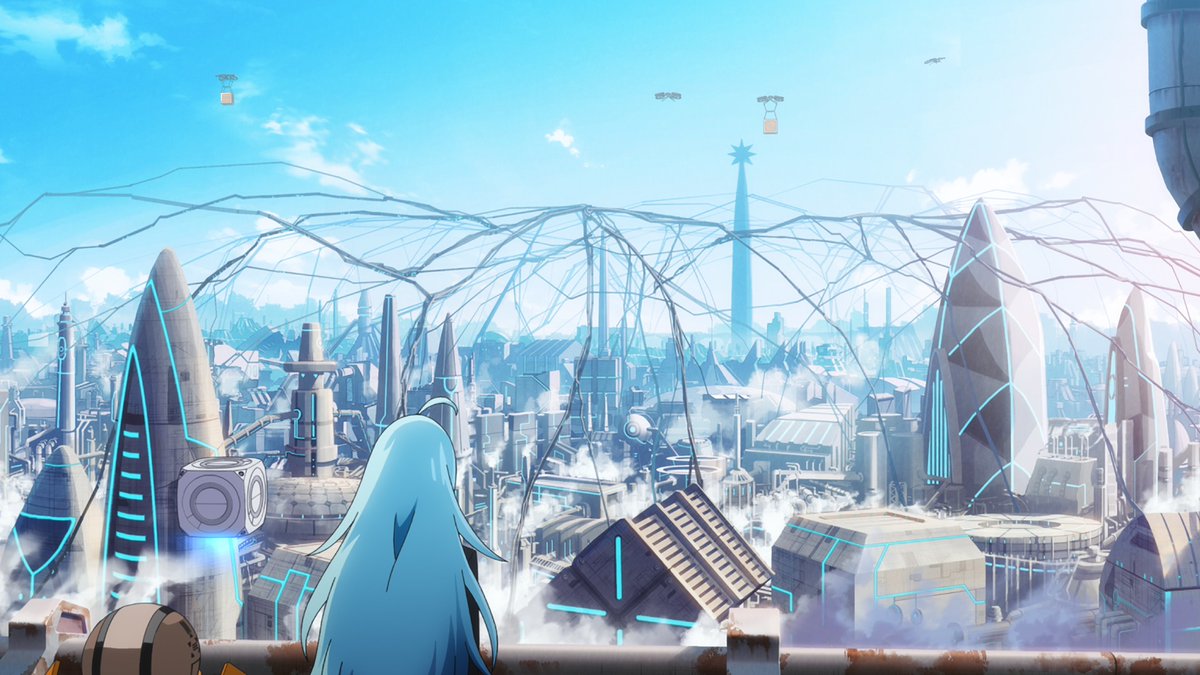 Diva, character utama dari anime ini adalah AI yang memiliki misi untuk membuat manusia bahagia melalui musik, dan ia menjalankan misi ini sebagaimana mestinya.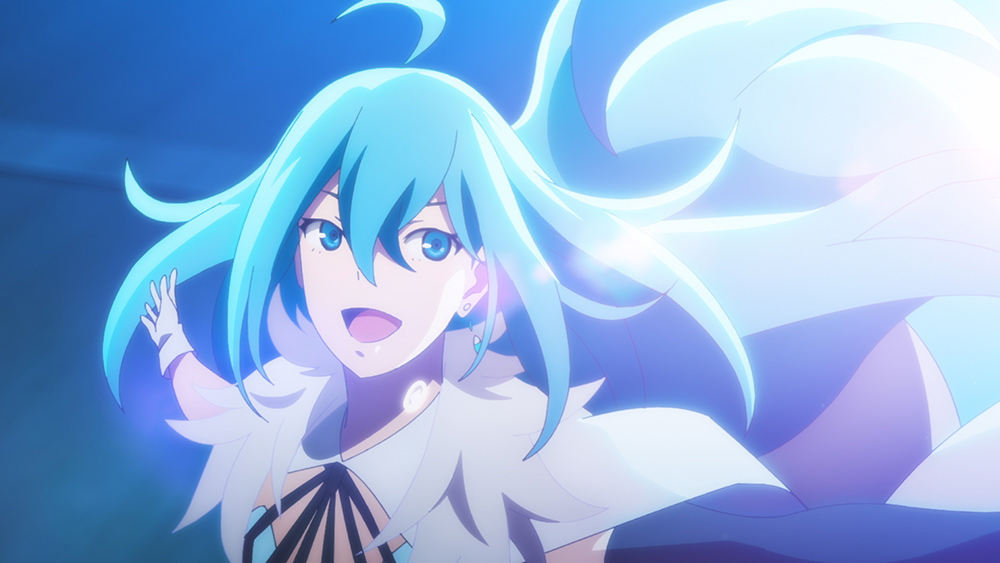 Sampai suatu hari, AI dari 100 Tahun di masa depan dengan code name Matsumoto, memberikan misi baru untuk Diva, untuk mencegah tragedi yang akan datang di masa depan.
Perkembangan teknologi AI di masa depan, mengakibatkan pemberontakan AI yang berakhir dengan perang antara AI dan manusia.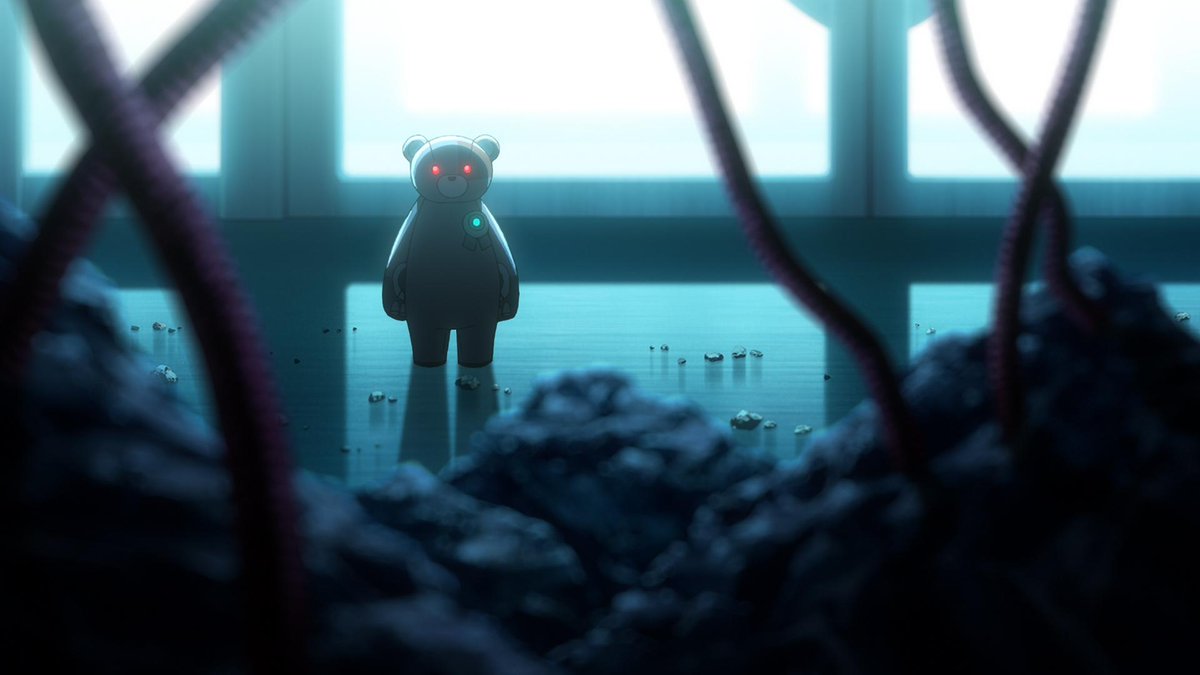 Mengambil nama baru: Vivy saat menjalankan misi berdurasi 100 tahun ini, tugas Diva dan Matsumoto adalah untuk mencegah tragedi ini menjadi kenyataan dengan menghentikan serangkaian event kunci yang memicu pemberontakan AI.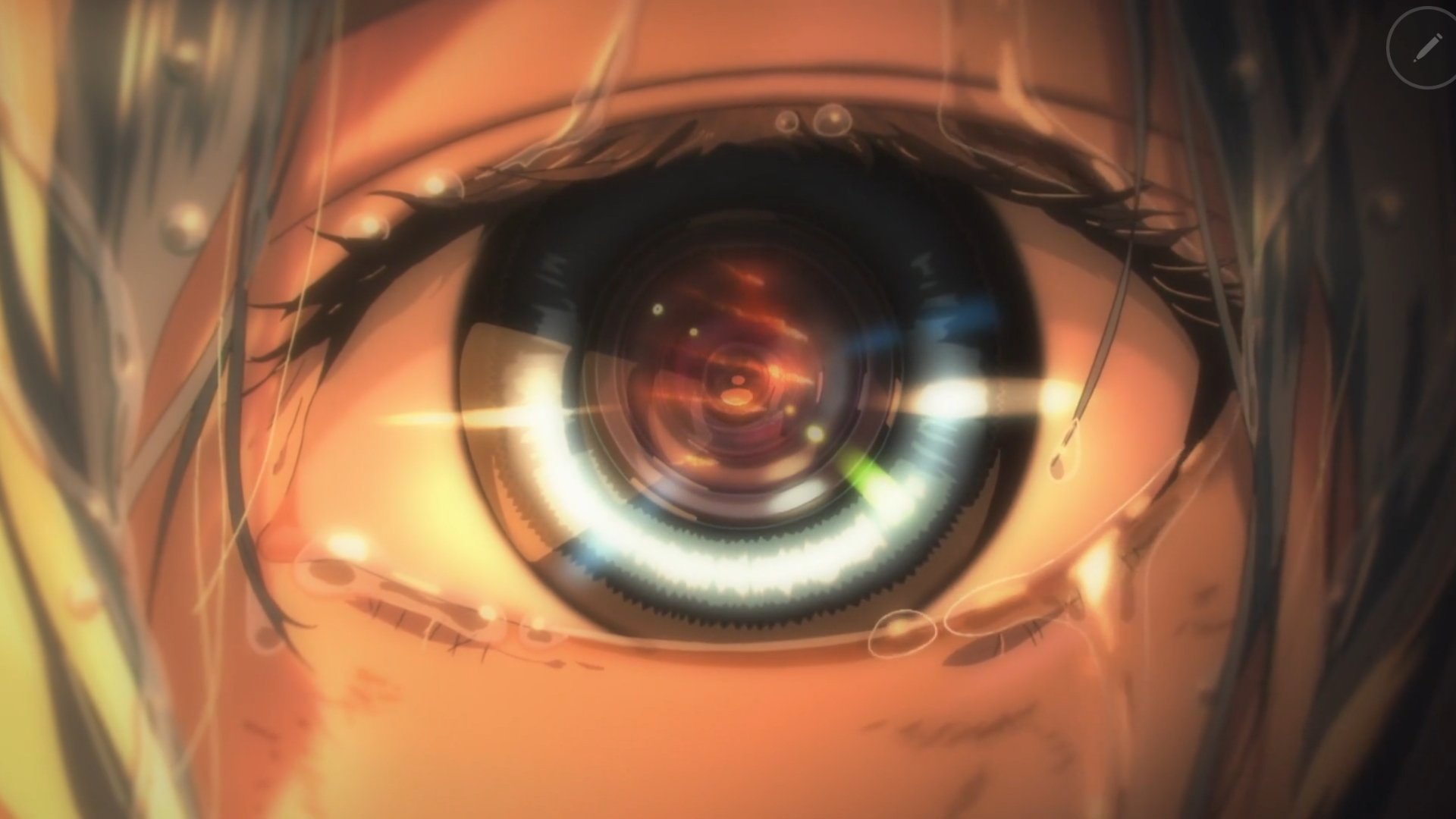 Namun mencegah event kunci ini tidaklah mudah, dan di setiap upaya Diva dan Matsumoto, mereka akan dihadapkan dengan banyak keputusan yang berat, termasuk membunuh sesama AI atau membiarkan mereka mati menjalankan satu-satunya misi dalam hidup mereka.
Vivy's similarities with Detroit and Automata
Salah satu hal yang membuat mimin tertarik dengan seri yang satu ini, dimulai dari bagaimana ceritanya membuat karakter AI yang tidak sepenuhnya sistematis layaknya robot!
AI yang ada dalam anime ini digambarkan sebagai entity yang walaupun hidup berdasarkan sebuah tugas atau misi, namun memiliki kebebasan untuk menentukan aksi yang mereka akan pilih untuk mencapai tujuan ini.
Sebagai contoh Diva, sebuah AI yang diberikan misi untuk membahagiakan manusia dengan musik, memutuskan untuk membantu Matsumoto mencegah pemberontakan AI di masa depan.
Diva membuat keputusan bahwa dengan mencegah pemberontakan AI di masa depan, maka 100 tahun di masa depan, manusia masih bisa tersenyum mendengarkan lagu yang ia bawakan.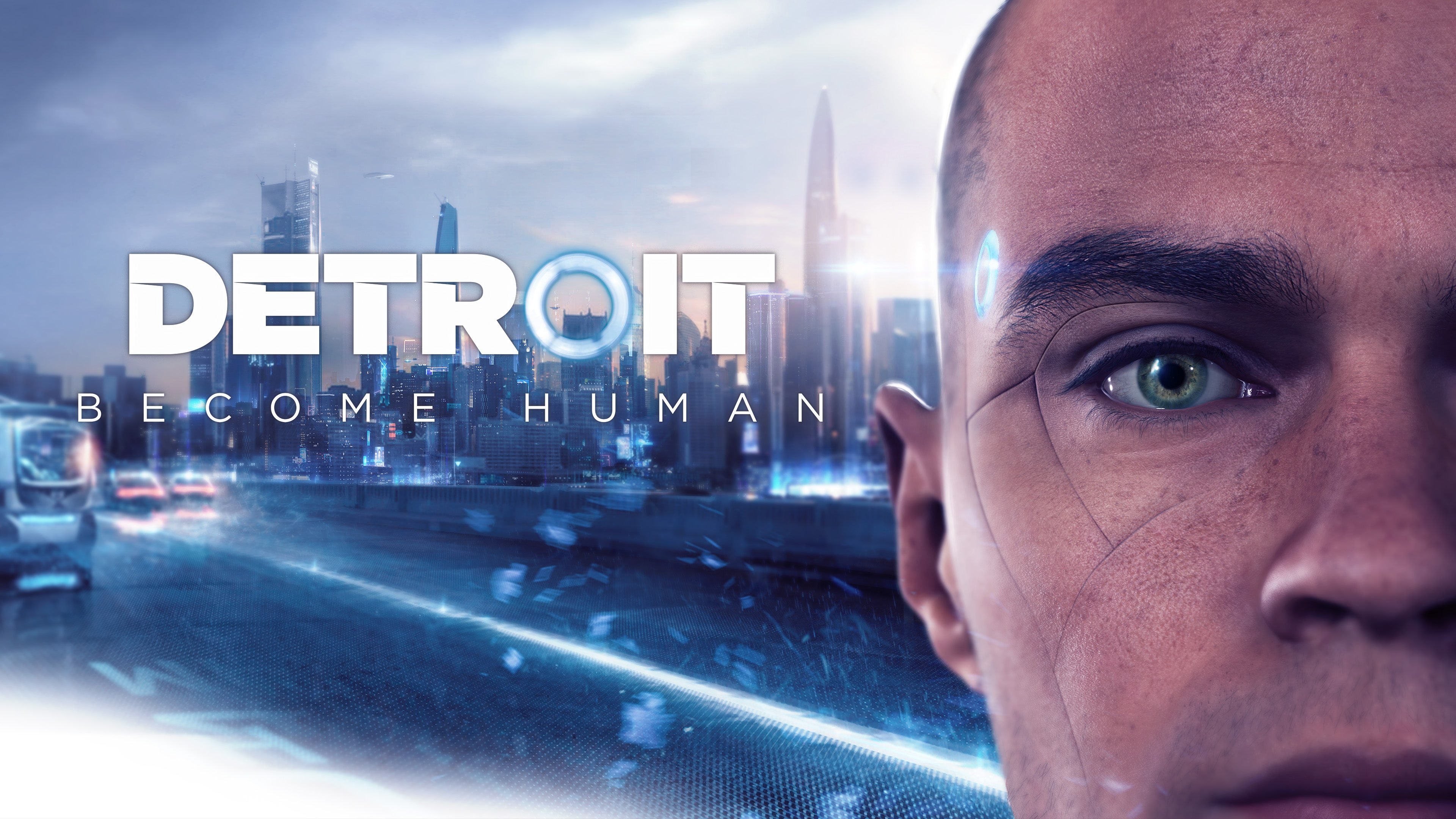 Hal ini mengingatkan mimin dengan Android yang ada di game Detroit: Became Human, yang memiliki kemampuan untuk mengambil keputusan yang tidak sesuai dengan program mereka.
Aspek "deviant" dari android di Detroit ini pula yang membuat game ini menarik, ketika mereka secara tidak langsung menjadi entity yang mendekati manusia.
Selain Detroit, Vivy juga mengingatkan mimin dengan judul video game lain, dengan tema serupa: NieR Automata.
Dalam hal ini, Diva mengingatkan mimin dengan salah satu karakter dari NieR Automata, 9S.
Pada satu titik di cerita Automata, 9S mengetahui bahwa apa yang selama ini mereka, para android, lakukan untuk manusia merupakan hal yang sia sia akrena manusia sudahlah punah.
Namun setelah mengetahui rahasia ini pun, ia berusaha untuk bertindak seperti biasa dan tetap menjadi bagian dari sistem yang ada, menjadi satu satunya yang tahu tentang kenyataan yang ada.
Hal yang sama juga dialami oleh Diva, dimana ia menjadi satu-satunya AI yang menjadi bagian dari sistem di masa itu yang tahu tentang tragedi apa yang menanti mereka di masa depan.
Baik 9S dan Diva, keduanya sama-sama memikul sebuah beban berat yang tidak bisa mereka bagikan kepada siapapun yang masih menjadi bagian sistem yang berlaku.
Dalam kasus 9S, jika konspirasi YoRHA yang ia ungkap diketahui oleh semua android, maka society android yang ada sekarang akan hancur karena mereka kehilangan tujuan mereka.
Sedangkan untuk Diva, memberitahukan kejadian yang ada di masa depan akan memperkenalkan banyak elemen yang berpotensi menggagalkan misi Matsumoto mencegah pemberontakan AI.
They have to do their own war alone, to protect something that dear to them, and while it sounds tragic, there's also beauty in that.
___________________________
Sekian artikel rekomendasi anime pertama mimin untuk Community Page PSe ya!

Kenapa mimin dari toko game malah ngebuat artikel tentang anime, well… katanya mimin disuruh memperluas topic yang ada di community page ini supaya gak monotone.

Tapi gimana? Kalian suka gak dengan artikel ini? Kalau kalian suka, kedepannya mimin akan coba buat artikel yang seperti ini lagi!
Tulis di komentar ya supaya mimin tahu pendapat kalian!
Kalau kalian mau baca artikel yang lebih fokus ke game seperti biasa, mimin punya rekomendasi nih, Check it Out!